Success of Hong Kong Spring Lighting Exhibition 2019
Time:2019-04-12
Views:287
LEDHOME (EASINGHOME ) has received great feedback on our lighting show.
clients are very happy for our new innovated led products, which will be good product plan for 2019 business.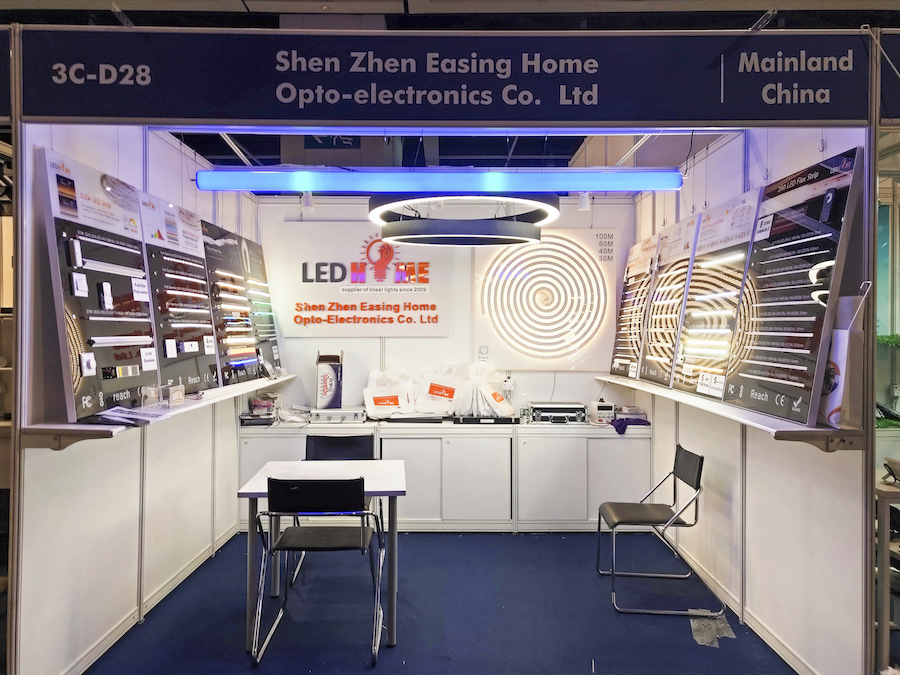 in the lighting fair, our new led strip 1919smd led strip, 3838smd 5mm rgb led strip, high efficacy 210lm/w led strip, various silicon flex tube and various size silicon flex neon light has attracted great clients to our booth.and clients are very interested to study our new led strip ideal and diy silicon neon flex light process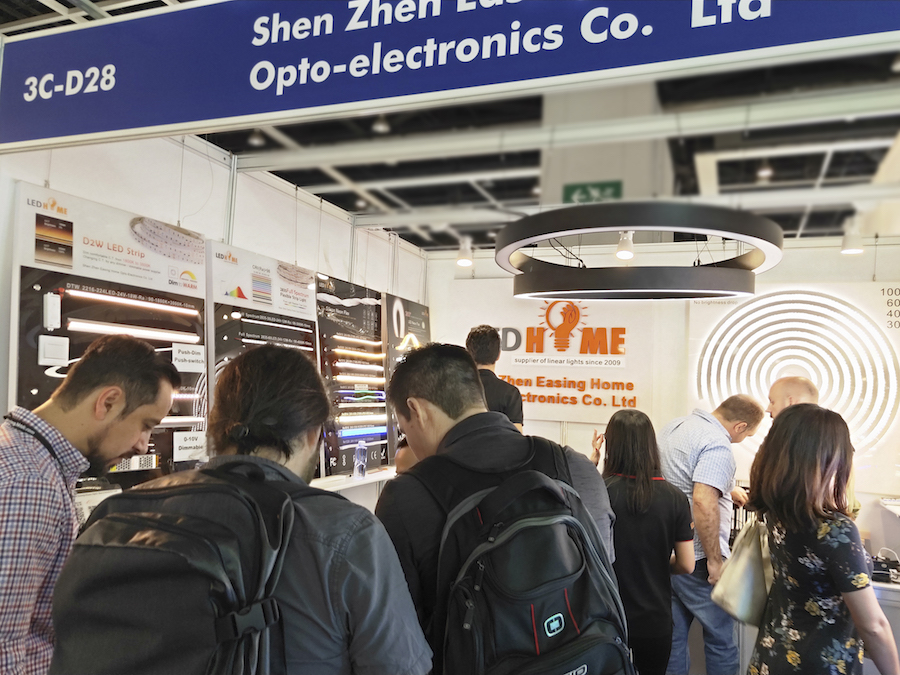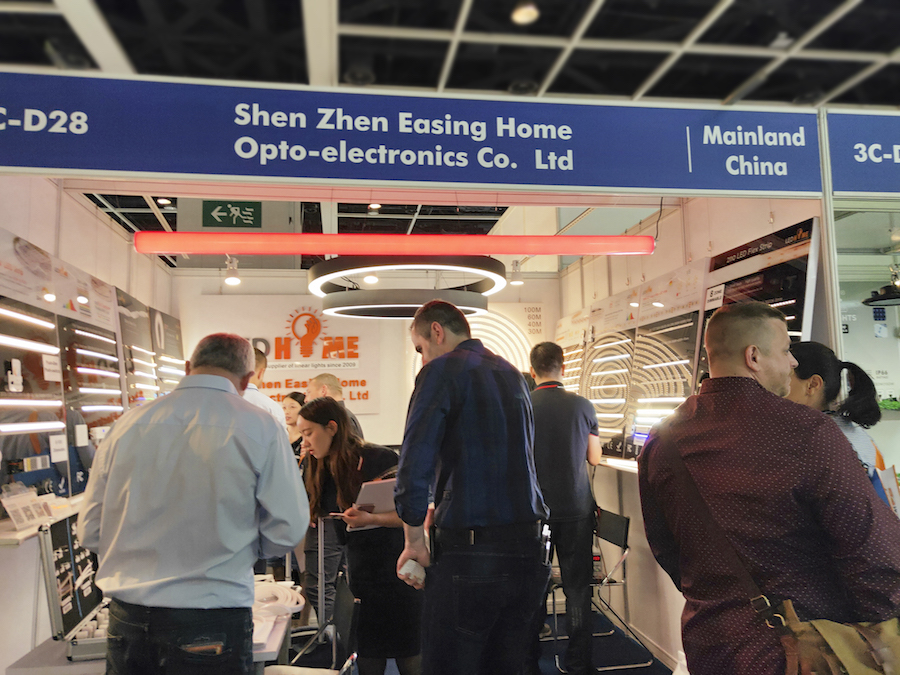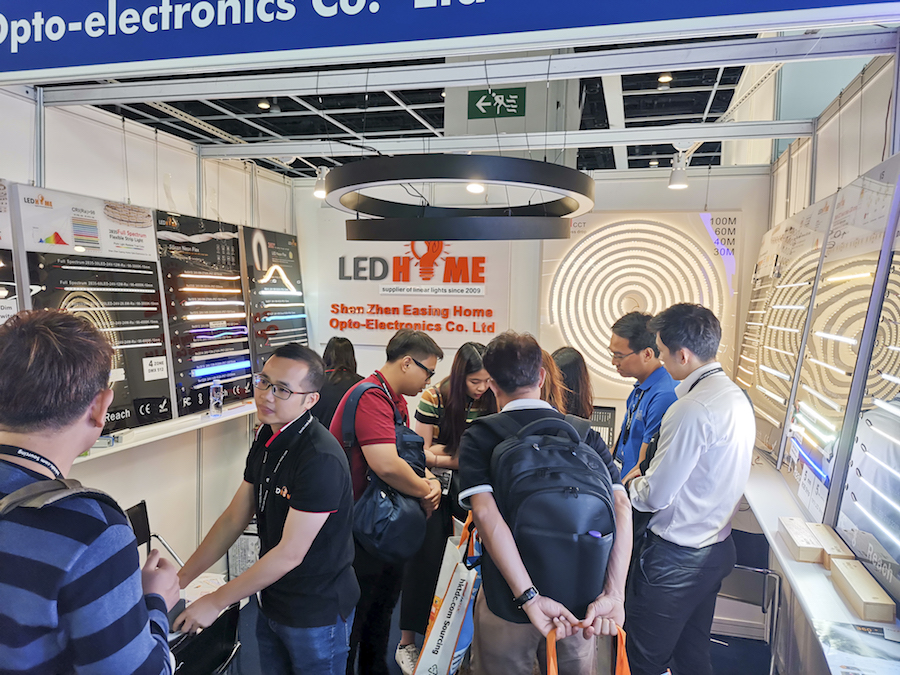 clients has great interesting to study our new products,especialy ledhome's ne0612-rgb-s the smart rgbe neon flex which is only 6mm width. and the slim neon flex 4x10mm, 5x8mm. if you want big size, we have 30x16mm topview rgbw led noen flex for you. if you want to make your diy led noen flex. we have silicon flex tube in 4x10mm, 6x12mm, 12x20mm, 20x14mm,30x16mm ect.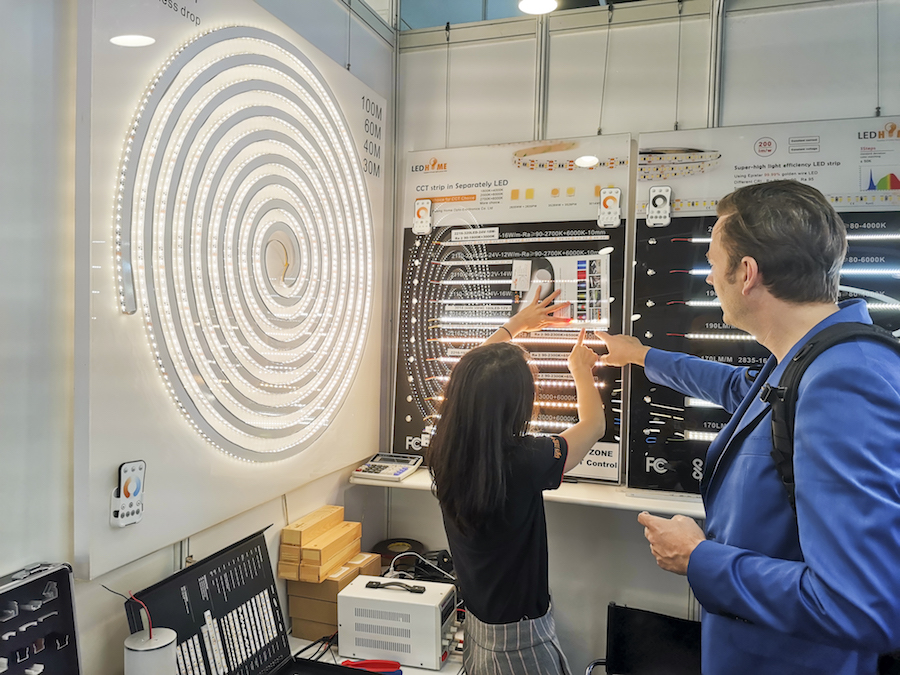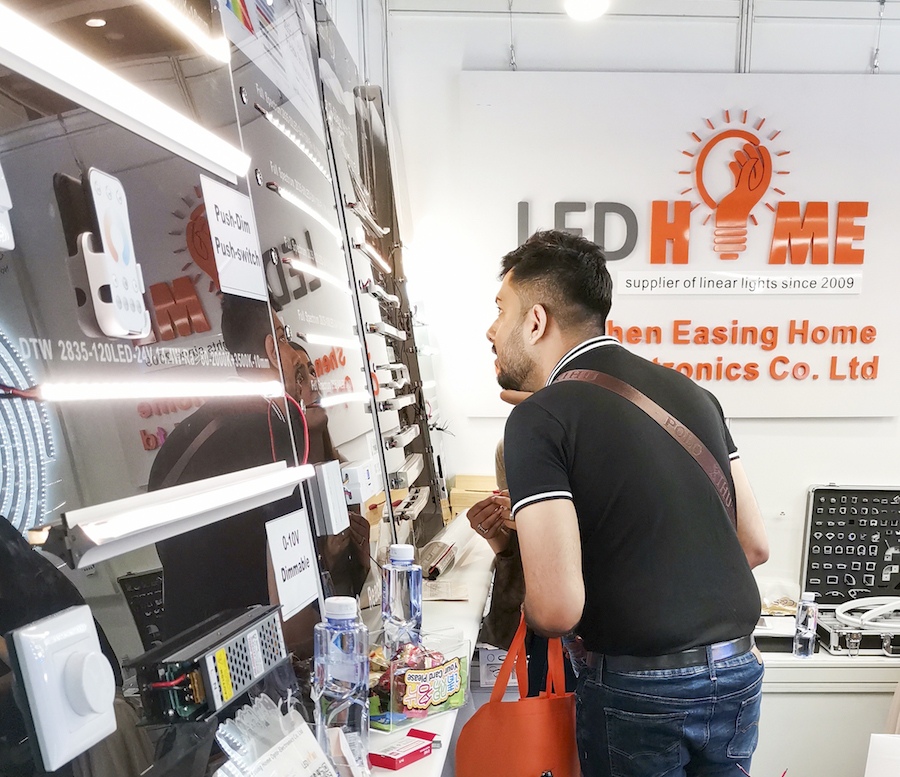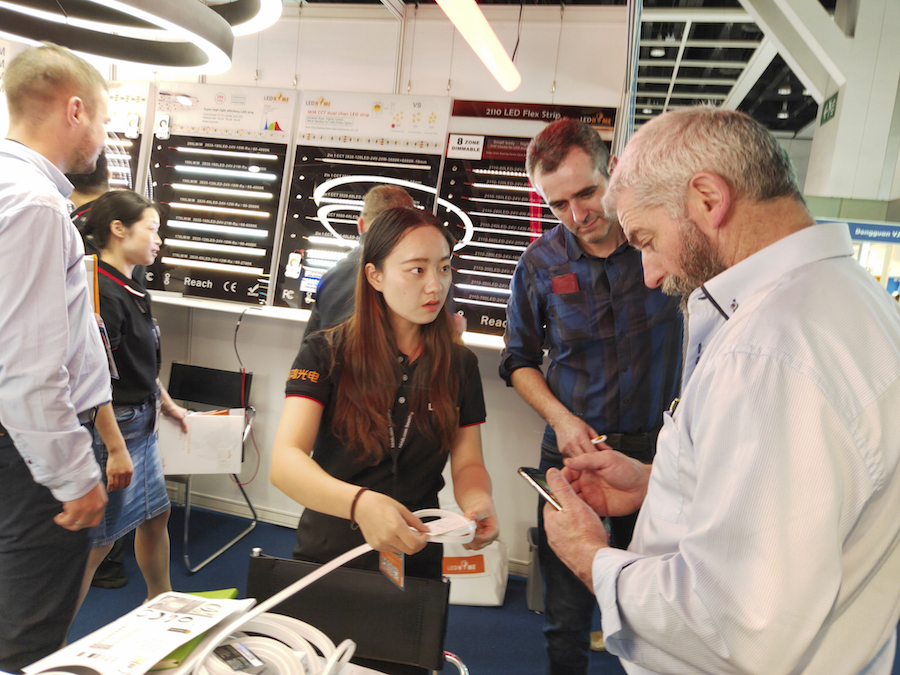 we take any chance as great cherish to be with you, to offer value-added service is our first work to do for you. will you take us a chance to offer our quality product and value-added service for you?