Bentley Showroom Australia- 0-10V dim commercial lighting system
Time:2018-01-08
Views:500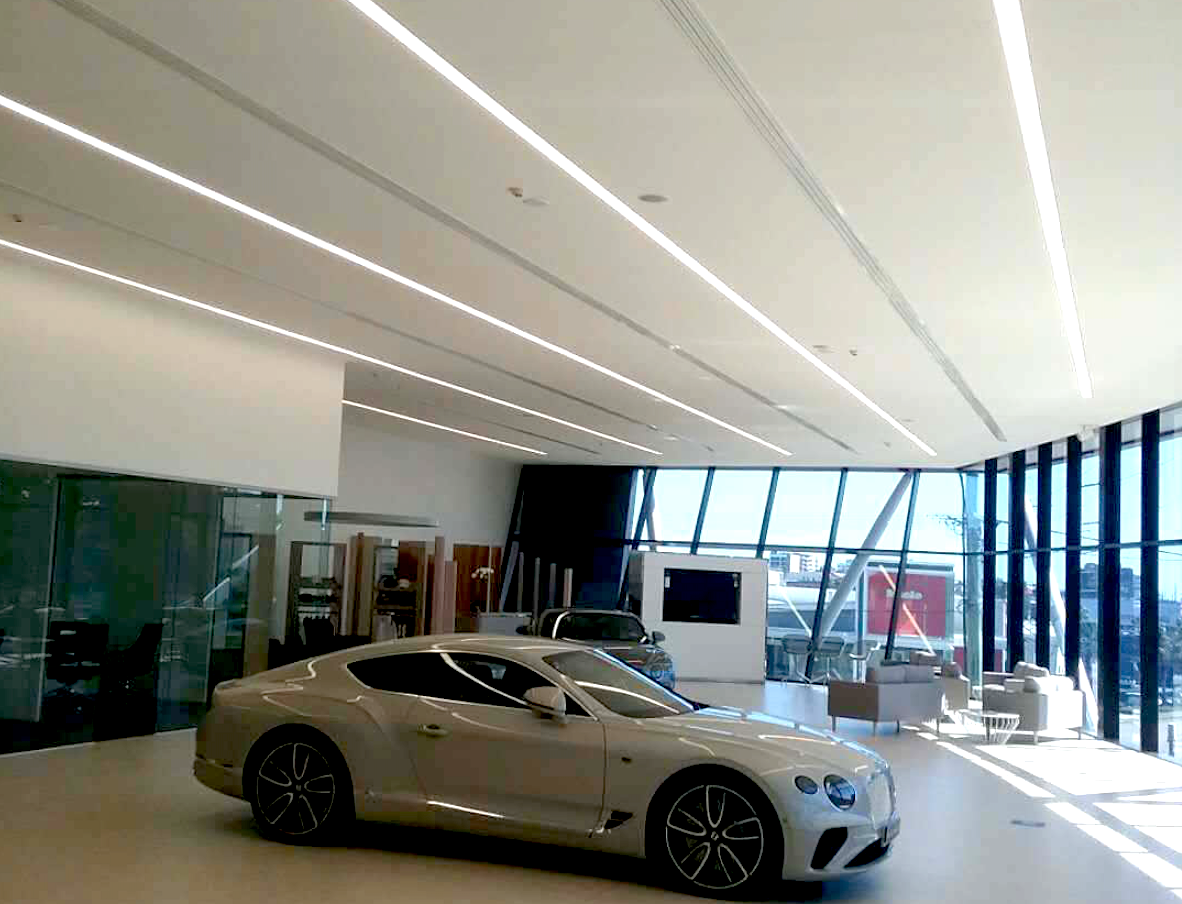 Thanks for our clients in Australia, who has cooperated with us together in making this outstanding work for this Bentely showroom in Australia. Clients are very satisfied with this fantastic 0-10v Dim system control and our Easing home high end quality. Our Easing home has designed the layout and lighting stystem with panel 0-10V dim touch panel control.

Learning points:
0-10V dim
SAA Meanwell driver
recessed 123mm width LED profile, black powdr coated.
Power: 80W per meter. 150lm/W.
Endless jointing without darkness. max 38meter length for this project.
Proud for our clients, proud for our team and proud for our products. Project solution inquiry, pls contact freely contact@easinghome.com