super tiny 1808SMD LED strip - new generation of 2110SMD / 2216SMD LED strip
new innovated 1808SMD LED Flexible strip light based on over-10years experience of led flexible strip production.

1808SMD V.S. 2110 SMD LED flexible strip
1808SMD is even smaller size than 2110SMD. and has more space for high density led strip design. max we have reasonabley designed upto 720led per meter.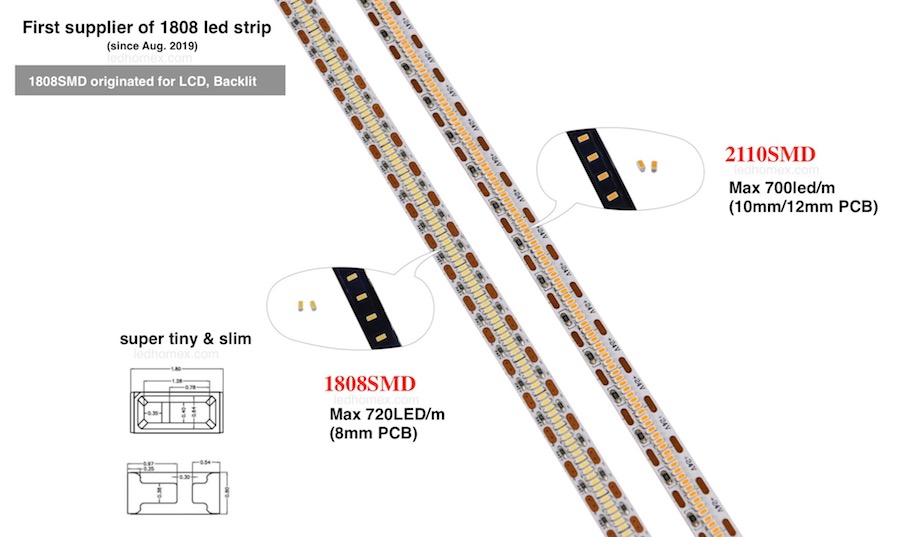 1808SMD V.S. 2835SMD LED Flexible strip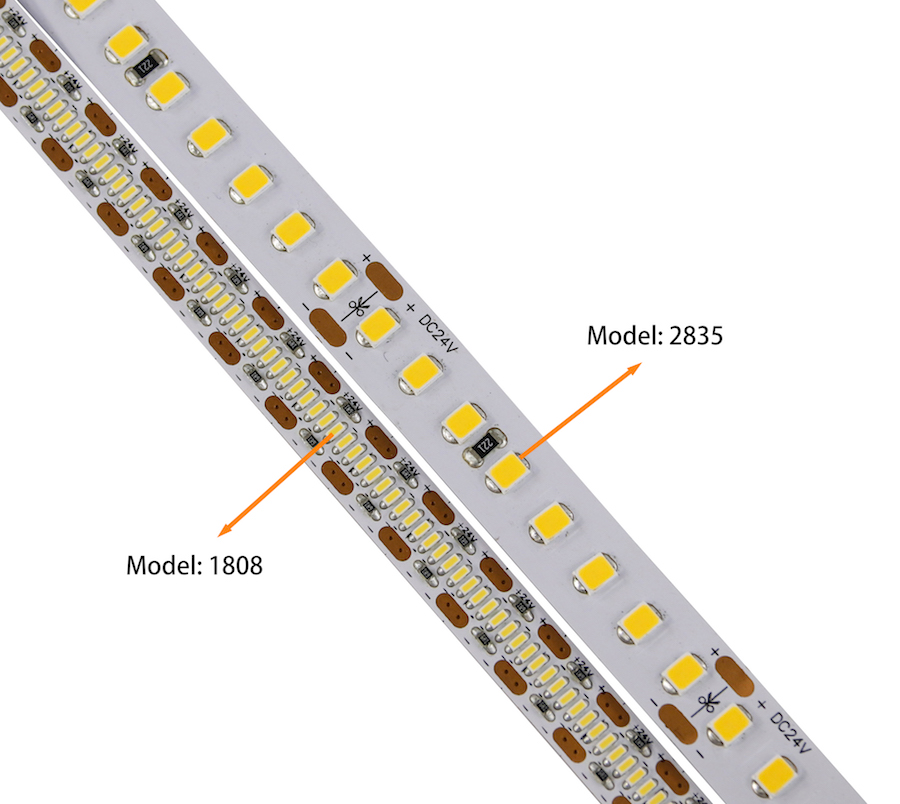 1808SMD LED Strip, tiny size, better lighting performance