Wiring diagram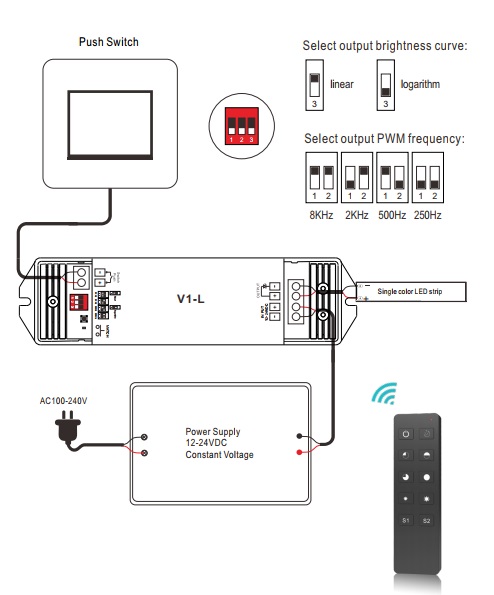 Safety information


1. The product shall be installed and serviced by a qualified person.
2. The product is non-waterproof. Please avoid the sun and rain.
3. Good heat dissipation will prolong the working life of the controller. Please ensure good ventilation.
4. Please check if the output voltage of any power supplies used comply with the working voltage of the product.
5. Ensure all wire connections and polarities are correct and secure before applying power to avoid any damages to the LED lights.
6. If a fault occurs please return the product to your supplier. Do not attempt to fix this product by yourself.