why choose cob led flex strip?
Time:2019-06-13
Views:9192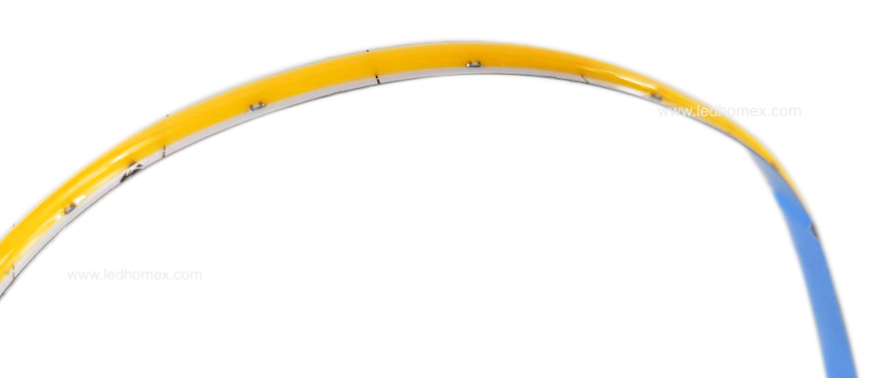 cob led flexible strip is ledhome factory new innovated led strip, that means chips on pcb without led bracket. it performs very good linear lighting dots-free for most led aluminum profiles. in the picture below we have tested it with our regular led aluminum profile for example 12x8mm u shape led aluminum profile. it has really beautiful and uniform lighting. that's ideal choice for your led aluminum profile. at the same, we ledhome team has made comparision with 2110led 700led, the really high density led strip, we still could find the 2110 700led strip has small spots or darkness.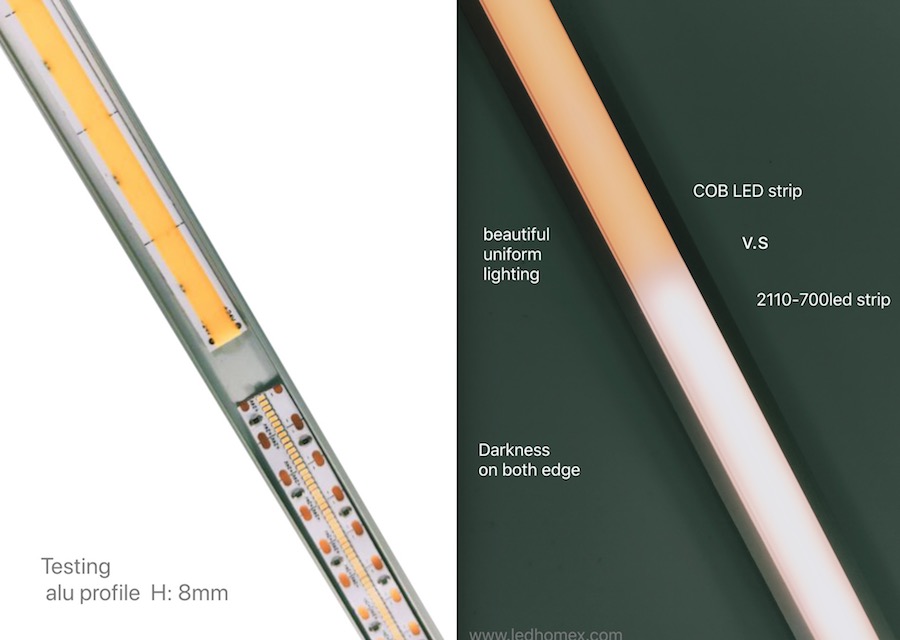 COB LED flexible strip is the same feature as our trandition led flexible strip, it's cuttable at each circuit and it can be designed to 5v, 12v, 24v dc for cob led strip. beside it can be also designed for 5mm pcb , 8mm pcb and 10mm pcb according to different request. cob led strip can also work in ip20, ip65, ip66 and ip67 to meet our requirment for indoor or outdoor lighting when choosing cob led strip.

cob led flexible strip has become really hot as the new products in this carton lighting 2019.






more photos to show the flexible and soft of COB LED strip. we have tested with our W18xH6mm alu bendable profile.
we can also see the lighting in such so short 6mm distance, dotsfree...